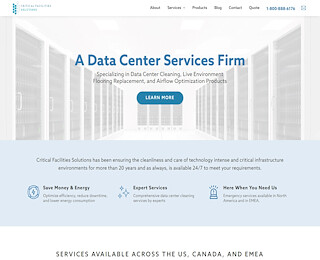 Data centers are some of the cleanest facilities in modern times because we enjoy a lot of different technologies and skills to keep the room and machines clean and safe. Data center cleaning is about removing dust from inside and outside the servers to fi8lter out the particulate particles and prevent static interference. Most of these services are better performed by professionals who know how to control biological matters, including the most recent one of Covid-19.
Do You Need A Professional When Cleaning A Data Center?
The task of cleaning a data center should never turn into a DIY because it would behoove you to know which materials and chemicals are sufficient for the task. Some of the general janitorial products will not do a great cleaning job, and you will end up paying a high price because you risk permanent damage to one or more devices.
Using untrained staff will not improve things because they lack professional training to follow proper procedures. Our facility only has professional cleaners with extensive data center cleaning experience. We can safely clean your system to remove dirt build-up and keep the sensitive machines in excellent shape.
Benefits Of Hiring A Professional Data Room Cleaning Company
More Experience In Data Center Cleaning And Sanitization
What is the experience of the professional you choose for your cleaning services? The qualified team should have years of experience and references to show for that. We help assess and determine what kind of cleaning services you need and how our cleaning services can help meet industry standards.
The trained personnel performs cleaning procedures that will provide consistently positive results over a long period. We are aware that the data center is a crucial and sensitive area for your business, and always bring in the best of the team to carry out the most critical tasks on the job.
Comprehensive Server Room Cleaning Services
Data cleaning takes a lot of effort, especially when you want to remove stubborn contaminates with deep cleaning tools. The professional cleaning company will help you set up a routine of inspecting, disinfecting and cleaning the space, and they will also offer a range of services so you can have a more effective cleaning procedure. Here is a simple checklist for our data room cleaning services:
Surface cleaning – We remove the visible dirt, stain and grime. The floor will be mopped with chemicals that remove stubborn dirt.
Subfloor cleaning – The team will remove the tiles and clean their bottom side. It is also important to vacuum out the dust and mop off any excess dirt with a mop.
Cabinet cleaning – The cabinet doors should be completely wiped off because they also hold a lot of dust and dirt.
Cleaning the support area – The entire room will need detailed cleaning on the front grills, support pipes, printers, water lines, and other details.
Other equipment and materials – Other features in the data room such as the electrical cords must be cleaned using proper techniques and solutions.
Critical Cleaning Solutions only uses the best resources to clean out static and non-static dirt. Contact our data center cleaning contractors online so we can arrange a personalized consultation on data center cleaning services.
Critical Facilities Solutions
8008886176
6800 West 117th Avenue
Broomfield CO 80020 US