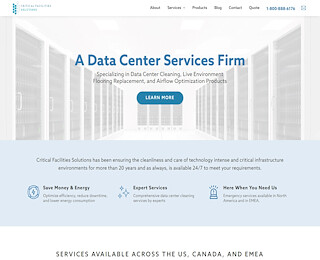 Raised floors are not new for computer rooms because they have so many benefits compared to other regular floors. There are a few essential things to know when you decide to install a raised floor because it has different features to accommodate the infrastructure below.
Benefits Of A Raised Floor For The Data Center
The raised floor system makes it easy to install electrical codes, boxes, and electrical tools that cannot be on the main floor. It is also a great idea to use this floor to install cooling piping and cable trays, which can range from a couple of inches to several feet. Some of the benefits of a data center include:
Easy Scalability
Easy scalability because you can rearrange the tiles to allow more space for new items like cables and overhead cooling systems while also allowing sufficient airflow.
Faster Cooling
Raised floors can handle more heat because of the extra air moving around freely. Installing a raised floor is the easiest way to achieve the right temperature without the excess functions of AC systems. You want a cooling solution that only has enough fans and systems to keep the air in the middle and upper sections of the room cooler because the floor is cool enough with little or no support from the fanning.
More Adaptability
The raised floor allows more flexibility because you can retrieve any cable you want. You can terminate cables and wiring setups with ease without using ladders that only make the task harder.
Proper Way Of Cleaning The Raised Floor Of Data Center Rooms
Invest In A Professional For Server Room Dust Control
The soul of any business lies in its IT infrastructure, so it goes without question that you should have a raised floor cleaning for data center rooms routine that reaches the deepest parts. Invest in a technician that can effectively eliminate harmful elements while keeping the environmental conditions stable. We focus on improving air quality in the room by only using machines and systems that can flash out the durst and keep a stable static environment.
None of our staff need supervision or help to clean out the raised floor and other areas. We know which standards align with the ADCPP and have no problem performing a top-down data center cleaning without worry that we will put out cables from their sockets or introduce elements to the computers.
Ensure The Team Uses Proper Cleaning Tips And Procedures
The first step of cleaning a data room is to vacuum out the dirt, reduce the static pressure and then use a mop to wipe out the dirt and dust. A dry mop is never a good idea because it will only waft the dust particles to other parts of the computer room.
There are a lot of products that can be used for each of these cleaning phases, and Critical Facilities Solutions has all of them and more for any size and type of data center room. Check out our list of filters in the store and data cleaning services, and call any of our server room cleaning companies to schedule a consultation on subfloor computer room cleaning and more.
Critical Facilities Solutions
8008886176
6800 West 117th Avenue
Broomfield CO 80020 US