Critical Facilities Solutions has been ensuring the cleanliness and care of technology intense and critical infrastructure environments for more than 20 years and as always, is available 24/7 to meet your requirements.
Save Money & Energy
Optimize efficiency, reduce downtime, and lower energy consumption
Expert Services
Comprehensive data center cleaning services by experts
Here When You Need Us
Emergency services available in North America and in EMEA.
Services Available across the US, Canada, and EMEA
Wherever you need us, we are already there.
We have teams in every region across the United States…
…and across the globe.
Overview of Services
Data Center Cleaning
Cleaning services designed around your unique requirements and always in line with the latest industry best practices.
Containment Solutions
Custom designed containment solutions and installation.
Raised Floor Replacement
Replace raised floors without having to shut down any part of the data center, or relocate a single piece of equipment.
Prevent Business Disruptions and Financial Loss by Improving Equipment Reliability
Critical Facilities Solutions Data Center and Facility cleaning services ensure that sensitive technology areas are free from contaminates and conditions that contribute to unexpected downtime. Whether you are need of an initial cleaning and/or a scalable maintenance program, CFS has the experts to assess their cleaning needs and recommend a program that meets your customer's specific site requirements.
We Improve the Efficiency, Safety and Well Being of Your Assets and Employees
CFS Data Center Services helps major data center operators across the U.S. keep their facilities clean and contamination-free. Expertly trained specialists clean all types of environments, ranging from call centers and command centers to web hosting, data processing, colocation, and telecom facilities. Our expertly trained and supervised technicians will be there on time and deliver exceptional care and expertise and complete with a site survey and project audit for compliance and long-term preventive maintenance.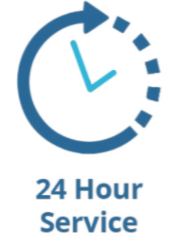 Our Services
Comprehensive cleaning and maintenance solutions for data center, commercial, healthcare and other controlled environments.
Data Center Cleaning
Using innovative technology and advanced cleaning processes, our skilled professionals ensure your data center environment exceeds the industry's highest standards for contamination control, maintenance, and safety.
Raised Floor Replacement
Live Lift is a proprietary raised floor replacement service. It is special because our unique process allows for the critical facility to remain completely live during the entire raised floor replacement.
Containment Solutions
Critical Facilities Solutions custom-designs, builds, and installs completely turn-key containment solutions for data centers of all sizes. However your data center is setup, our team of critical facilities experts, engineers, and installation technicians will create a containment system that will save you money in energy costs.